We had only one full day in Kotor. We wanted to learn as much as we can about Montenegro but didn't want to spend all day driving around. We came across Montenegro Golden Bay tourist agency during our evening walk and went to see what they have to offer.
We easily arranged tour to Lovcen for the next morning. Tour was only five hours long and that was crucial for us.
Next morning guide met us at the office and we started what end up to be unforgettable trip. It was small group of 6 people and we were very comfortable in spacious, air conditioned minivan.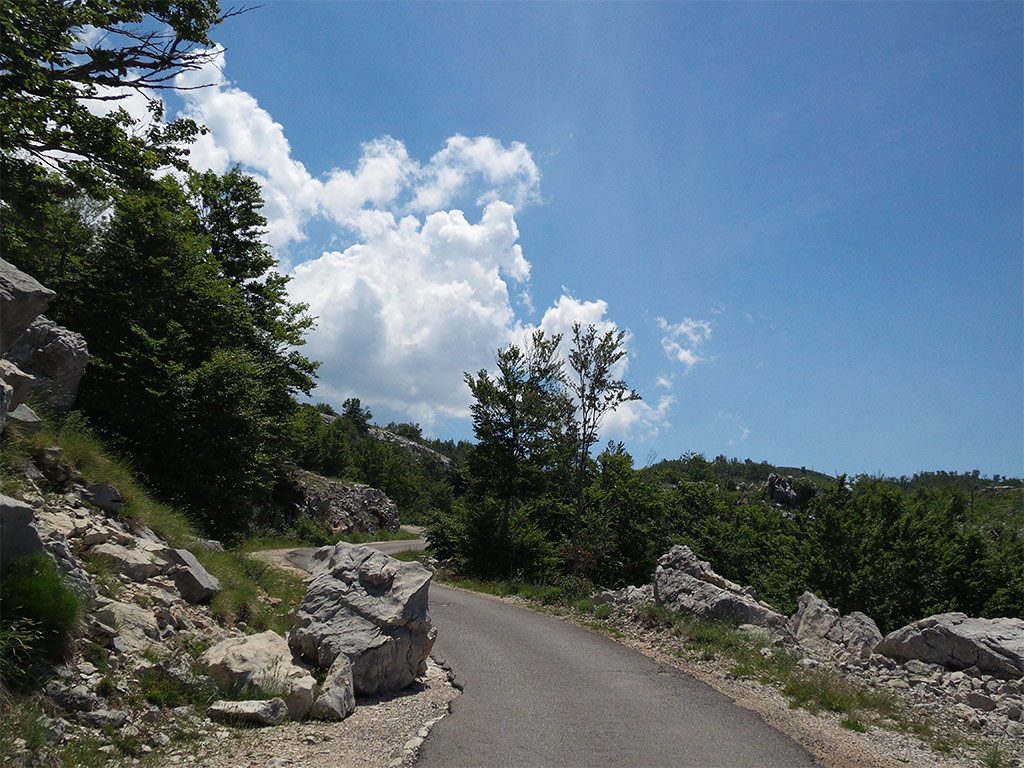 We were amazed as soon as we left Kotor. 25 serpentine panoramic road is simply breathtaking. It is steep and narrow, but driver was experienced and so confident so we felt safe the whole time. He made 2 stops for us to take pictures and he told us about roads history: finished in 1884., this was the only road connecting Kotor with the rest of Montenegro.
Kotor with its port was the main connection of Montenegro with the rest of the world. Before this road was built there was only hiking trail from the rest of the country to Kotor and it was very difficult. Since main market was in Kotor, people would travel even few days to come to the market. They were selling vegetables, fruit and meat and buying gas, salt, fabric…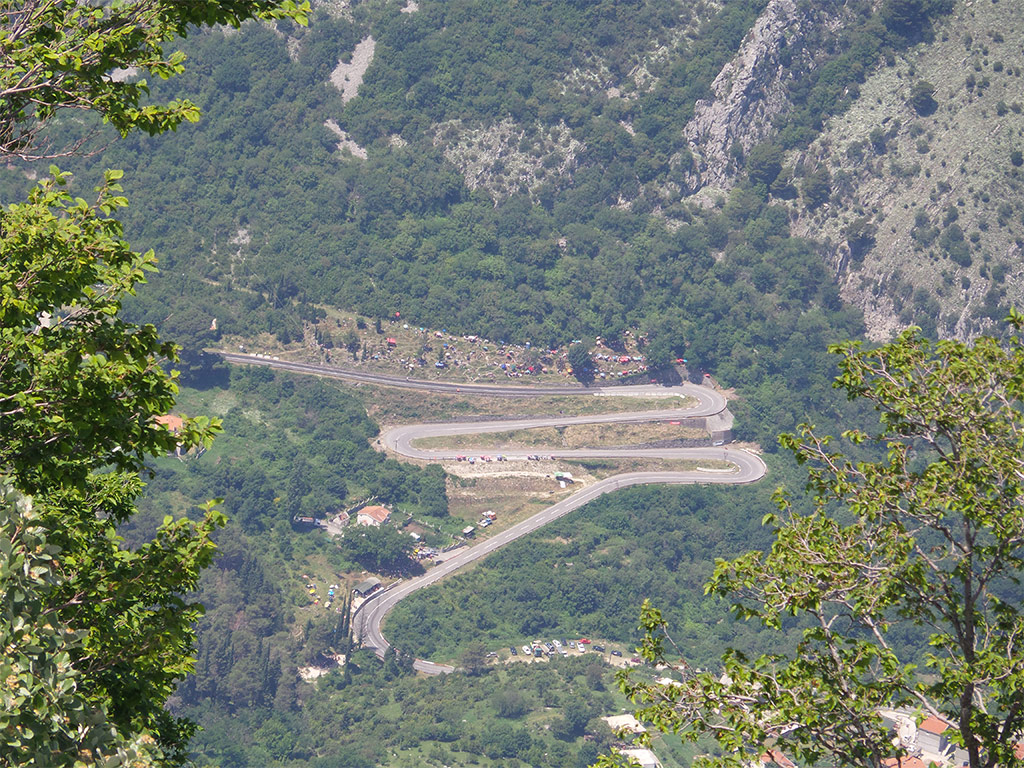 Interesting story: from above you can see part of the road shaped to letter M – story tells that main engineer Josip Slade was so charmed by the beauty of queen Milena that he left this mark so people will always remember her.
And most important: the views. As we went higher the view was spreading and we saw whole Boka bay. It was amazing!
We kept going up and entered National park. What a beauty!  The nature, fresh air, views – everything was exquisite!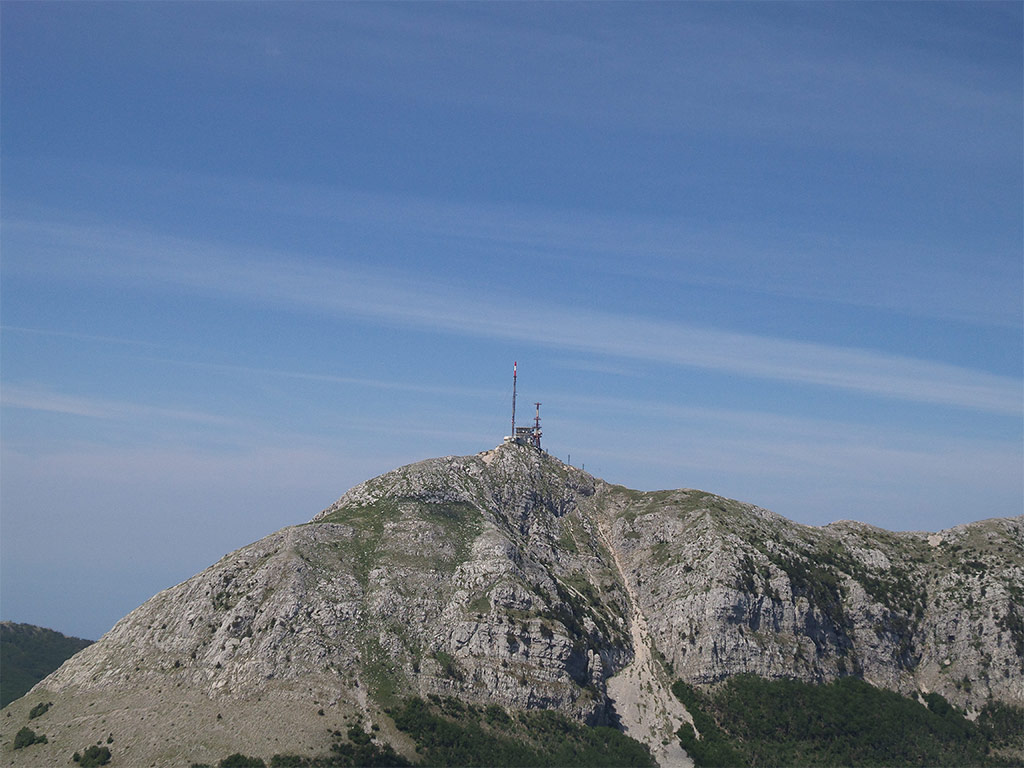 Finally, we get to the top. We walked 461 steps to get to mausoleum. Building is impressive – stone columns, 2 giant statues of girls dressed in national costumes guarding the entrance perfectly fit in surrounding. Inside under the ceiling with gold mosaic is huge statue of Petar 2. Petrovic Njegos who was buried there. Before he died he said he want to be buried on Lake Peak, second highest peak of Lovcen mountain, at 1651 meters above sea level.
The highest peak Stirovnik Njegos left for someone who will be better for Montenegrin people than him. It seems that that person was never born – on that peak are telecommunication antennas. Montenegrin people consider Njegos for one of the most important ruler in their history. He united Montenegrin tribes, modified laws, included regular taxes and fought against Ottoman Empire. He was also philosopher and great poet, his most important work Gorski vijenac is considered masterpiece of Slavic literature.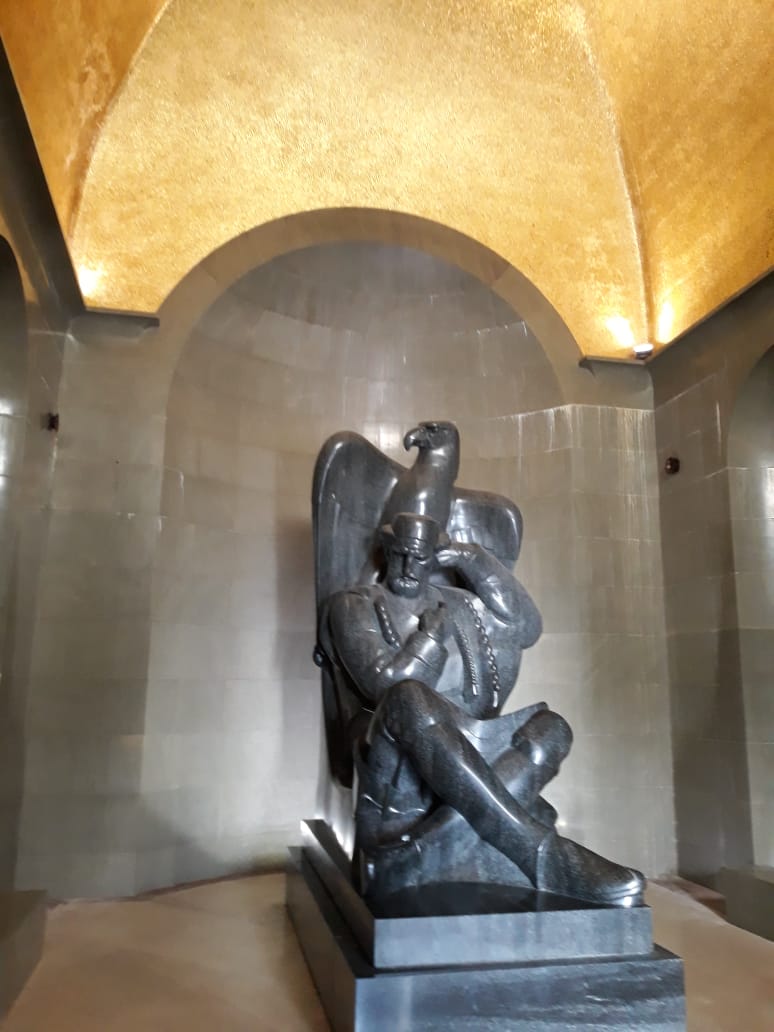 Behind mausoleum is viewpoint which left us speechless. We thought that view can't be better than the ones from the road, but we were wrong. When they said at the office that from there we can see 60% of Montenegrin territory we didn't really believe it. But it's true. We saw Boka Bay and Adriatic Sea on one side, Skadar Lake and Albanians mountains on the other, Cetinje valley and Montenegrin mountains of the north and parts of Bosnia and Croatia. It was breathtaking.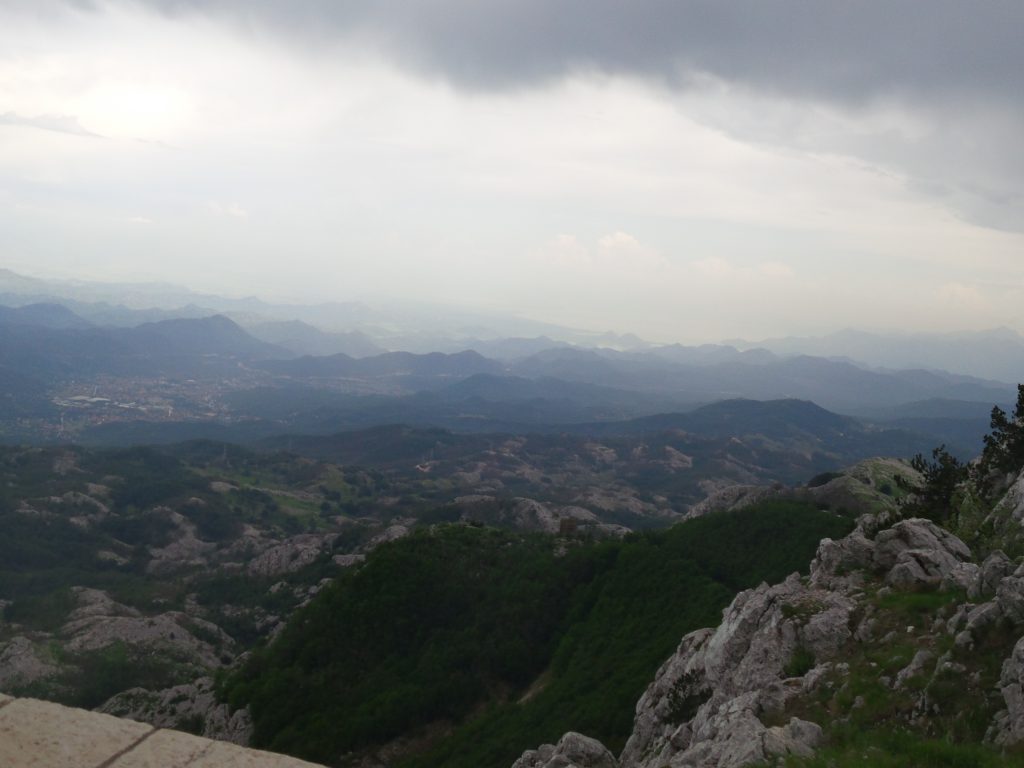 We stayed there for about 20 minutes sinking in magnificent, peaceful landscape and then we started descending down to village Njegusi. We visited local host Bozho and his family house. It was great! We had tasting of their national products: prosciutto and homemade sausage, cheese, wine and rakija. Everything was tasty and we had great time there. Bozho took us to see dryer where they dry meat and we learned that Njegusi prosciutto is the most famous one in Montenegro. That is because of that in this area winds from the sea and the northern mountains are meeting here making specific climate which gives special taste to this product.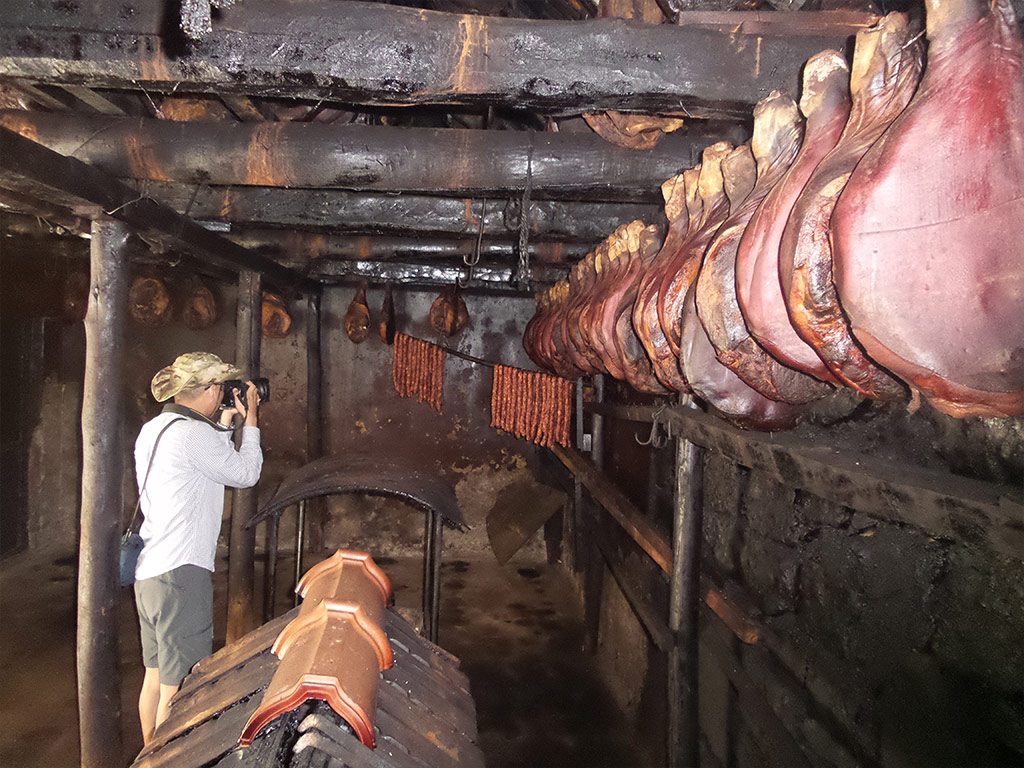 Rakija is also delicious. It is fruit brandy and in Montenegro traditionally every household make rakija for their needs. It can be made from all kind of fruits, Bozho is making his from grapes. But be careful, even if you think it is not so strong while you drink it, it can fool you so you end up drunk sooner that you think!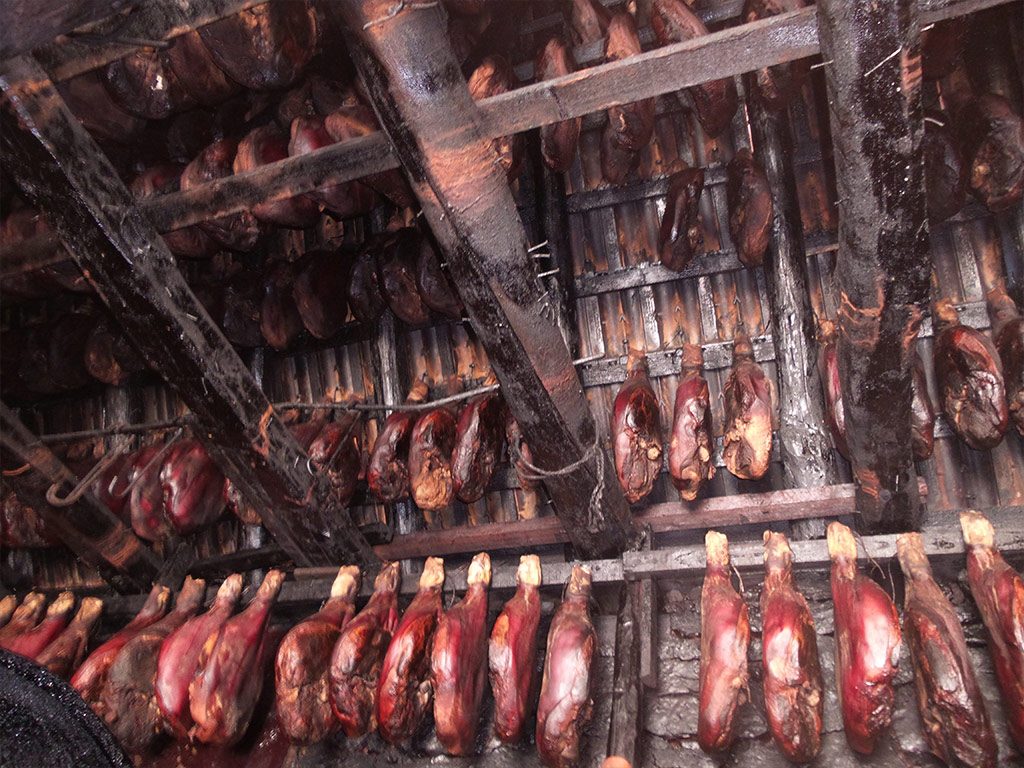 We drove through Njegusi village and we saw many little restaurants with national food and small market in the center of the village where locals sell their products. Near Njegusi is zip-line, if you are brave enough. We didn't dare, but we made a stop there to see how it looks like and it seems exciting.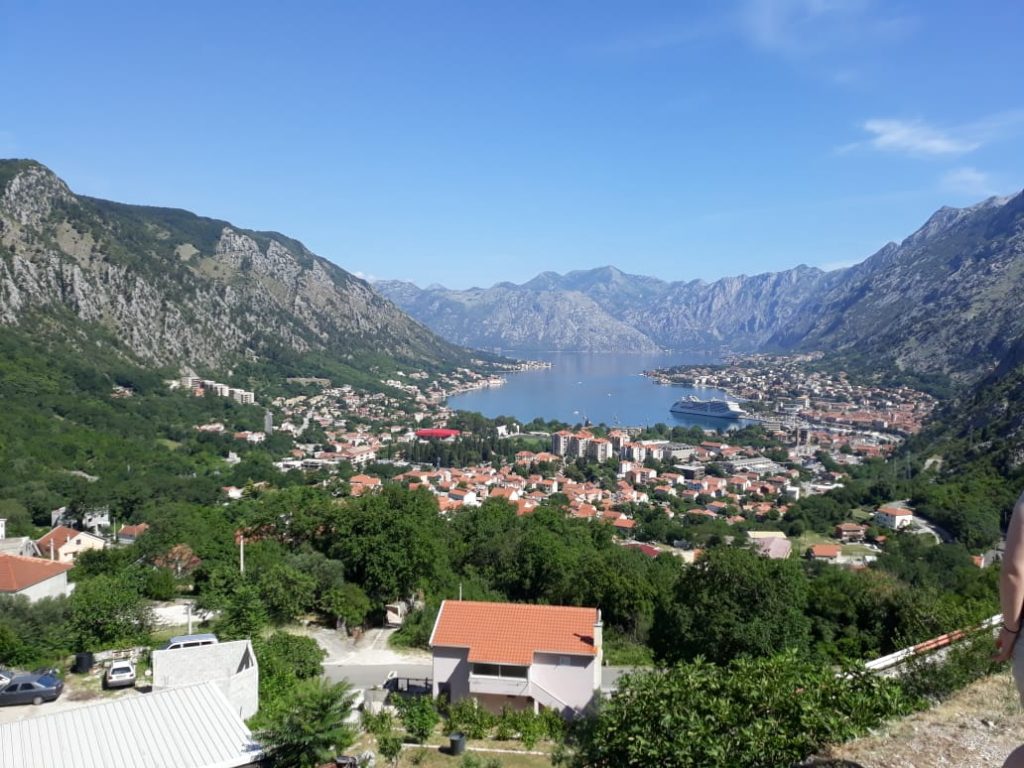 We returned to Kotor filled with impressions. We are so happy that we found Montenegro Golden Bay and accepted their offer, we get the chance to learn so much about this small country, we met amazing locals and enjoyed nature and most wonderful views.
My wife and I are planning to visit Montenegro again next year, but we plan to stay for at least 7 days. Montenegro Golden Bay will definitely be our choice to organize more tours and to help us get to know and explore more of this astonishing country.